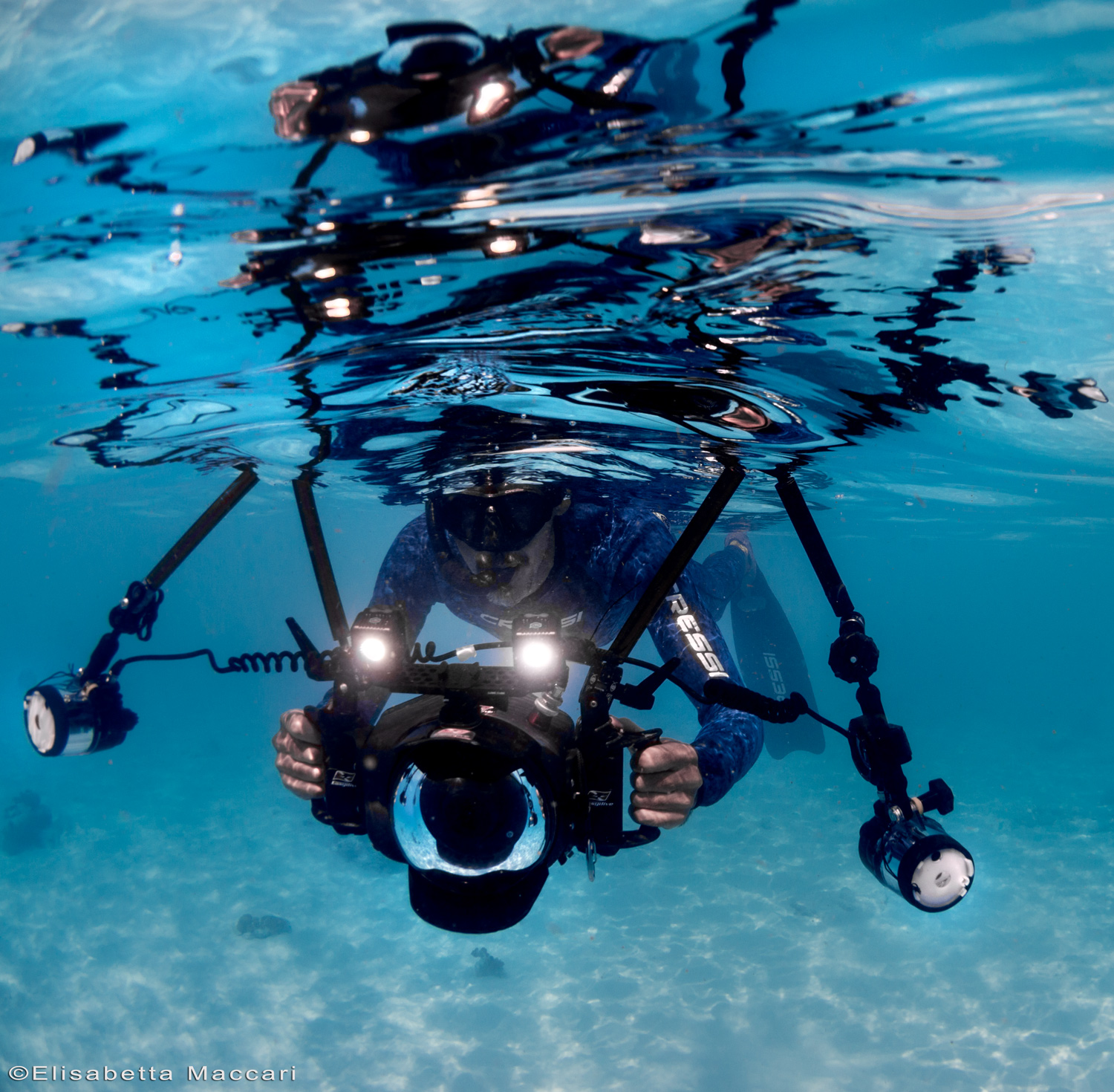 Lorenzo Mittiga Photographer for Cressi USA advertising campaign in Bonaire.
After a life spent at the sea and in the water using Cressi's gears it's a good feeling to become Photographer and Ambassador for this famous and Italian's quality brand of diving eqipment!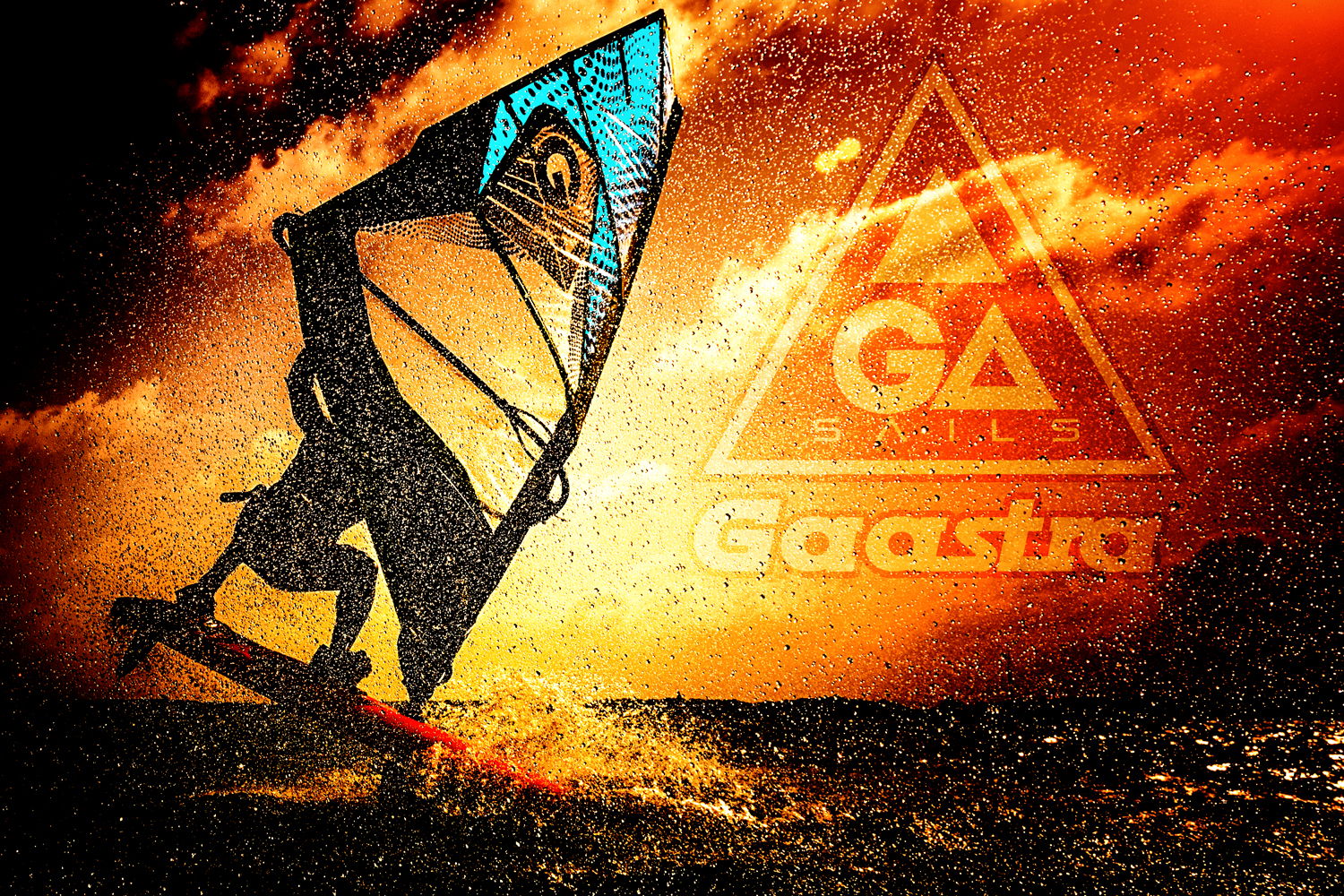 Photo Shooting for Gaastra Sails-Tabou Board 2018 Freestyle line
Windsurfing is one of my favorite sport as I practice it since 1979. As a professional photographer I dedicate a lot of time to get better images that could give to the viewer a closer and more dynamic perspective of the action. This year I'm very happy to have shot for Gaastra Sails freestyle line and Tabou boards, for the catalouge 2018, along with champions like Taty Frans (Bonaire) and Antony Ruenes (France) in the amazing waters of Lac Bai, on Bonaire.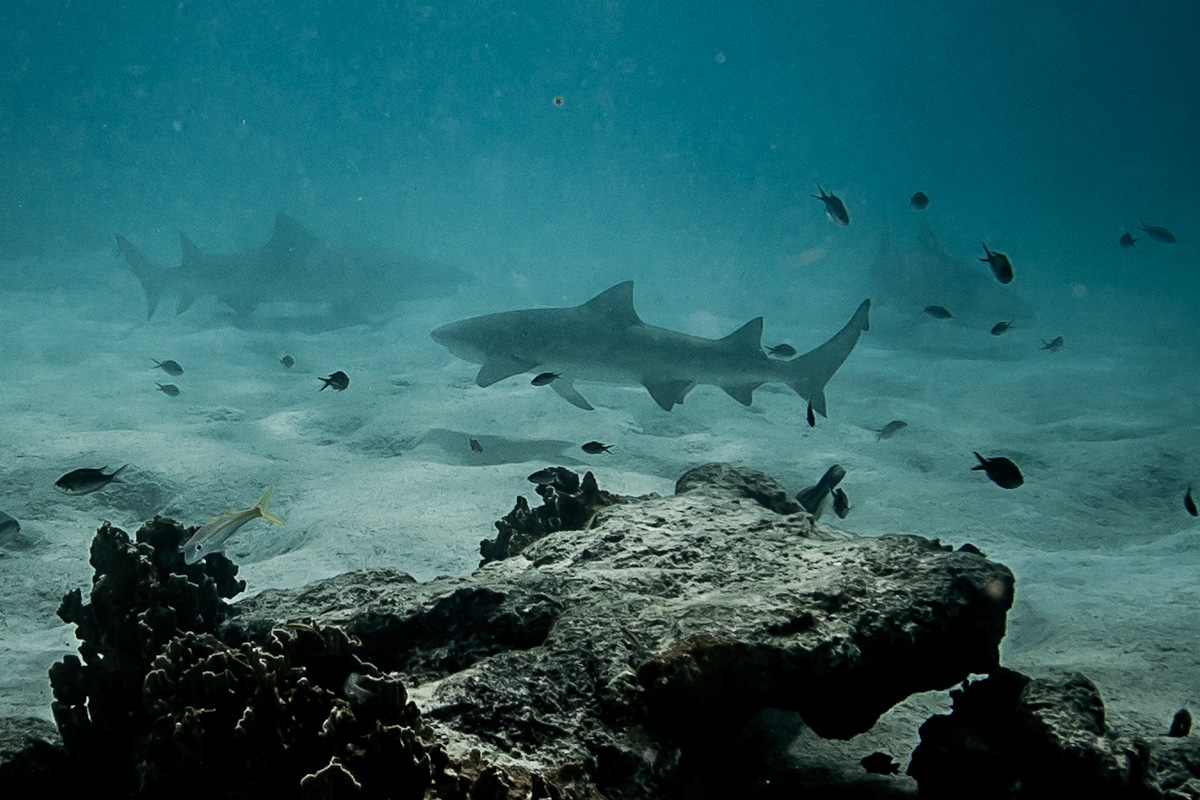 SHARK TALES
Are Sharks Back on Bonaire?
Since March 2016 a couple of Lemon Sharks (Negaprion breviroster) are observed in a secret spot of Bonaire Island. Sharks are hardly seen along the coastal waters of the island, if you exclude the east coast, where some Nurse sharks are resident and other reef species were observed. The first spotted shark was during a snorkeling afternoon. The spot is kept secret for several reason, most of all to protect te sharks from being captured by fishermen. Two Lemon sharks, one of ca.2m and another of ca. 1m. To discover that this kind of sharks are around the island, gives a lot expectations and thrill. After a few observation at the spot of the two sharks, yesterday (Dec the 14th 2016), another shark joined the couple. They are so well camouflaged that, despite the big sizes, they could be invisible to the oblivious snorkeler, even if they pass very close to him. So, probably they were always there and nobody noticed them, or they've chosen that particular spot as mating ground in certain months during the year…who knows! In the meanwhile I'll keep going there and photograph them, enjoing the sight of this beautiful creatures.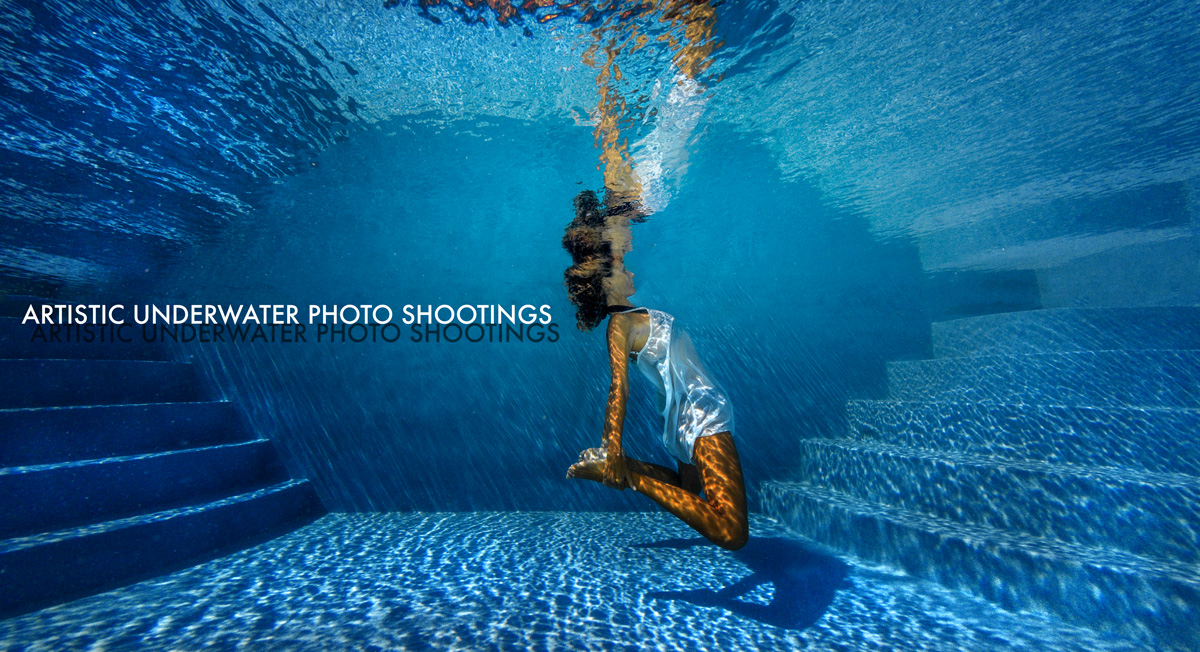 Underwater artistic session
Living in a Caribbean island sorrounded by the ocean makes me always reluctant to enter in pools for photo shootings, but I had a lot of fun producing artistic images with my amazing skilled model in the beautiful pool of the new Windhoek Resort on Bonaire!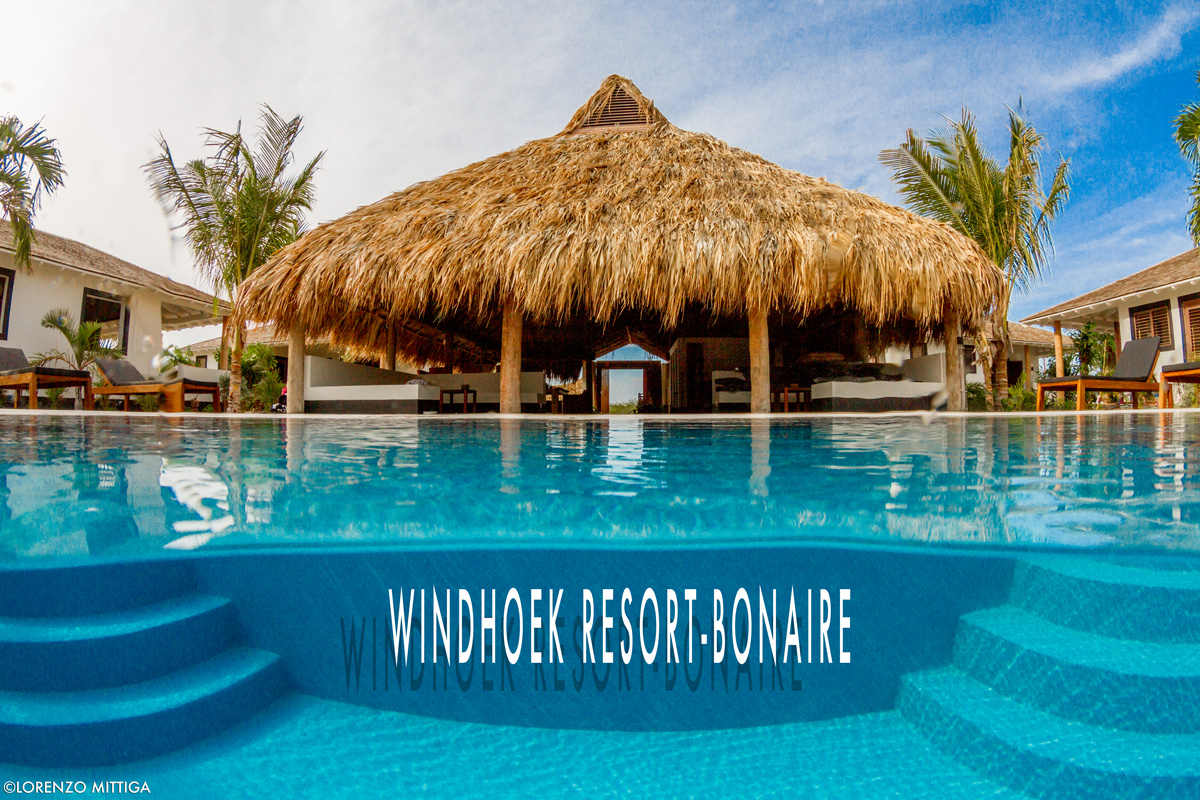 Pool view estate photography
A glimp of the new Windhoek Resort on Bonaire from the pool. I'm very happy that the rooms are decorated with my pieces of art on the walls!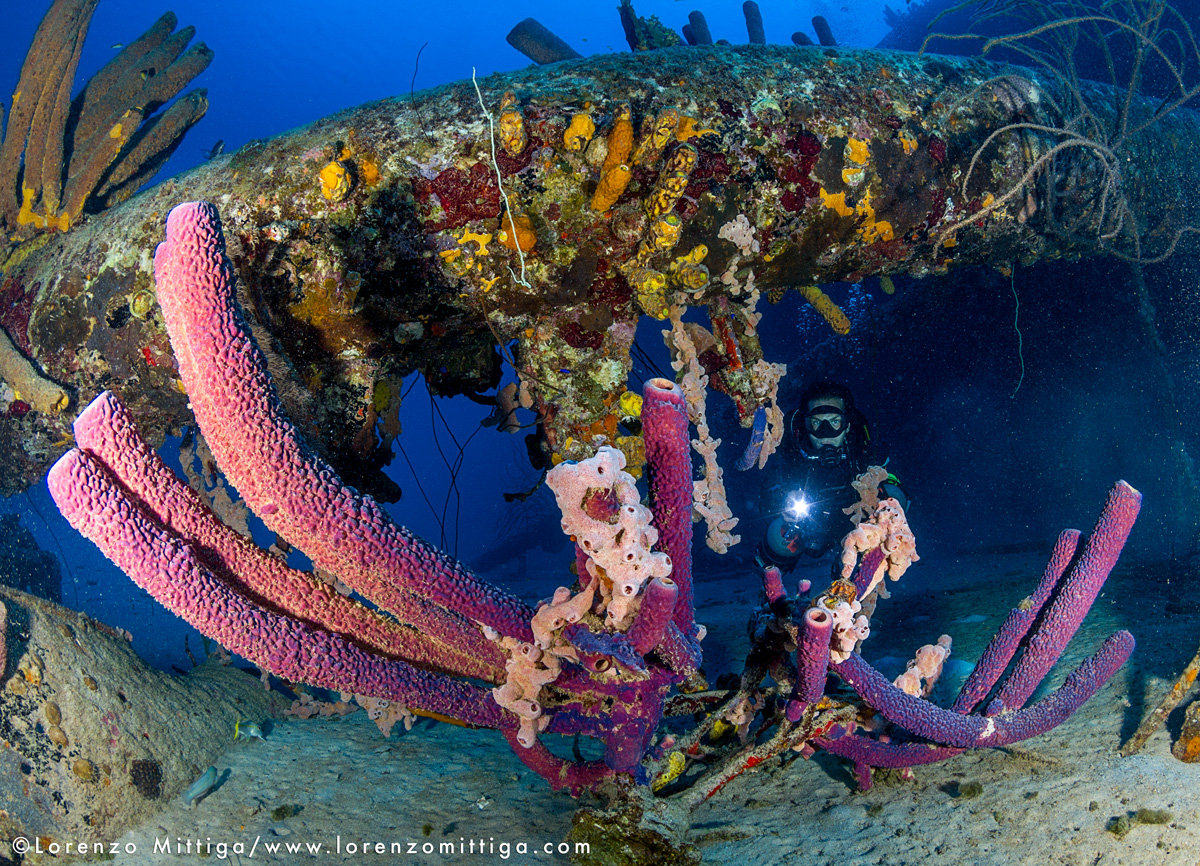 Private UW photo shooting
Amazing 2 days of underwater photo shooting on Bonaire with Derek Freres on side-mount tec configuration for the Hilma Hooker wreck and Karpata.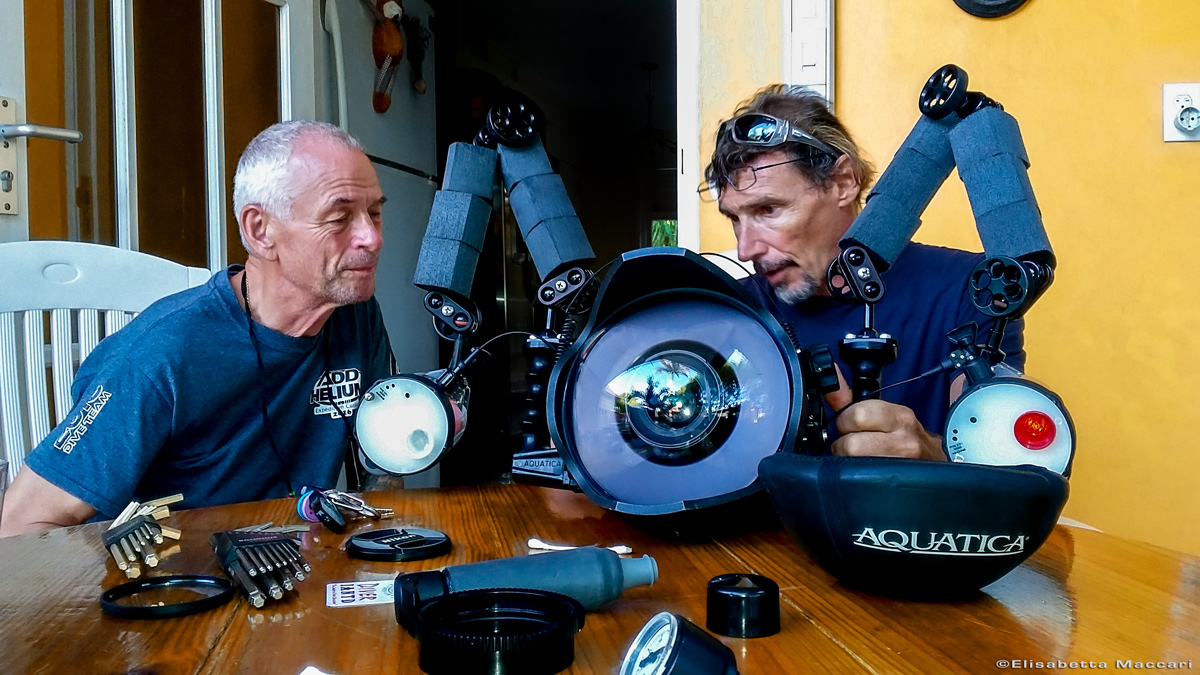 Uw Photo Course in Curaçao
Customized underwater photo course for Goby Divers Curaçao July 2016.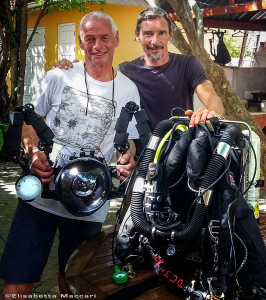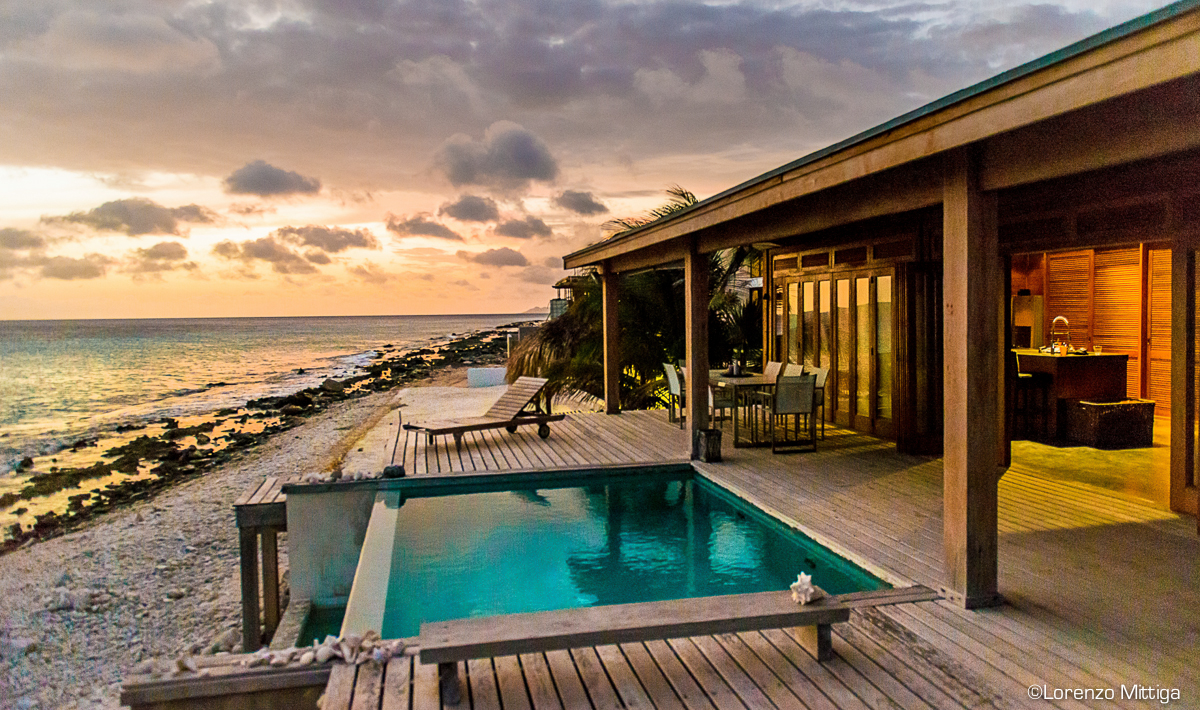 Real Estate for Eco Villa on Bonaire
All wooden Eco Beach Villa on Bonaire real estate photo shooting. For this particular villa I did also intresting shots from the water to highlight the incredible location and the caribbean atmosphere.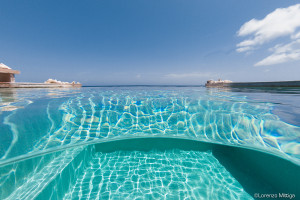 Me at work!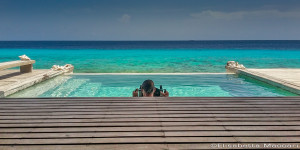 Shooting the Deepsea Challenge 2015
Shoot out for the Deep Challenge 2015 on Bonaire. I was very pleased to join the Carlos Coste's Team as a photographer during his record attempt (-146m v.w) on June 2015. I'm very happy with a few shots that bring back the atmosphere of that moment. Dozens of people, teams, divers, doctors, assistants, tv troupe, judges, boats, months of preparation, training, testing gears… for almost only 5 minutes of performance. Floating at the surface next to Carlos, I wanted to capture the most intense moment: the last breath before to go. As extreme photographer I love and I want to be in the action, but carefully! In freediving being too close to the athlete could result in someone getting injured or even disqualfication for the athlete. When somebody asked: "Where would you like to be to get the best shots?" I answered: "At the surface!" It sounded weird even to me, to try to get the images of a very deep freedive challenge "at the surface level", instead of being somewhere in the depth. But I was sure to be able to have more opportunities, catching the very last moment before to go, and the ascent to the surface.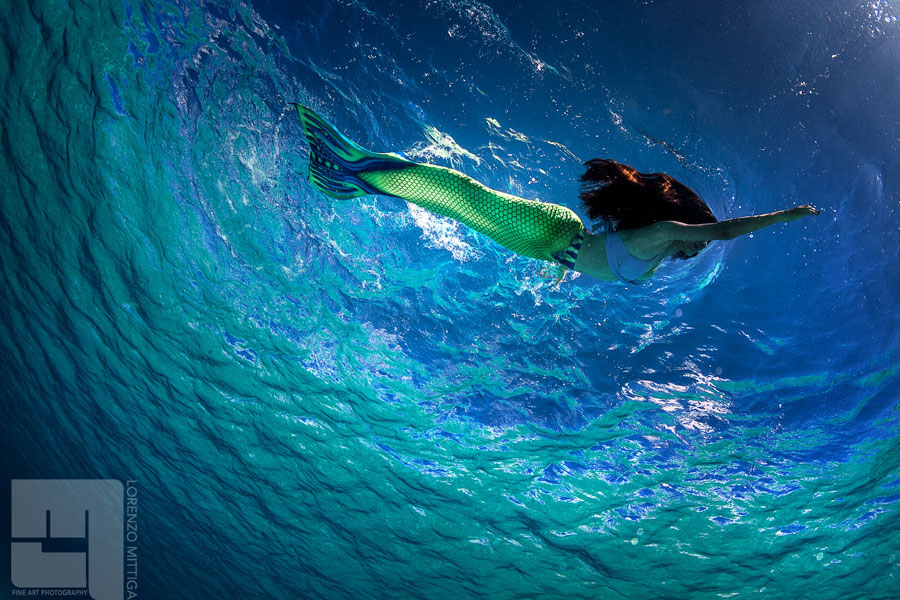 Chasing Mermaids
Mermaid tail. Incredible photo shooting in the crystal clear waters of Bonaire with model mermaid Andreina Villalobos for promoting her new tails.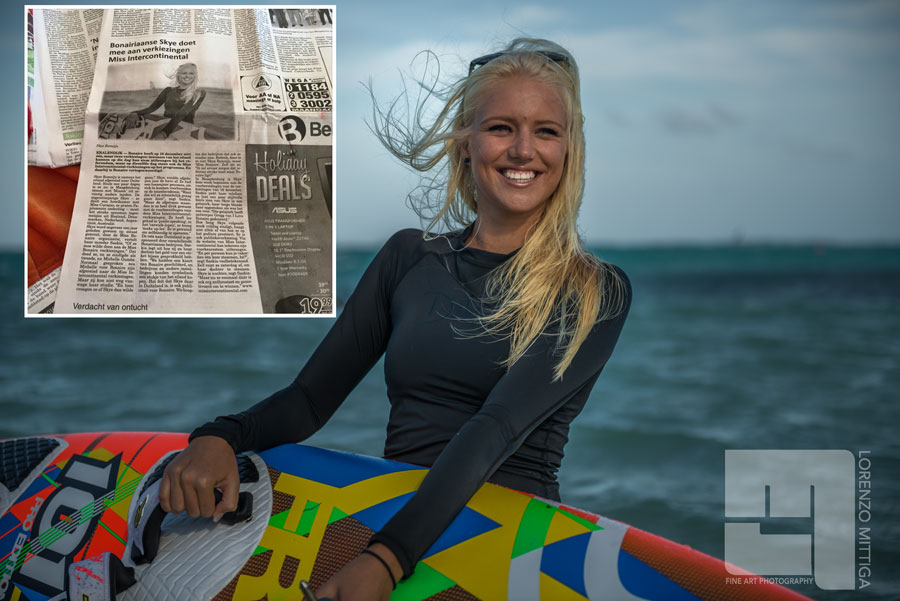 Natural mood photos for Skye
Nice afternoon light at Jybe City for the photo shooting with the model Skye Romeijn https://www.facebook.com/skye.romeijn.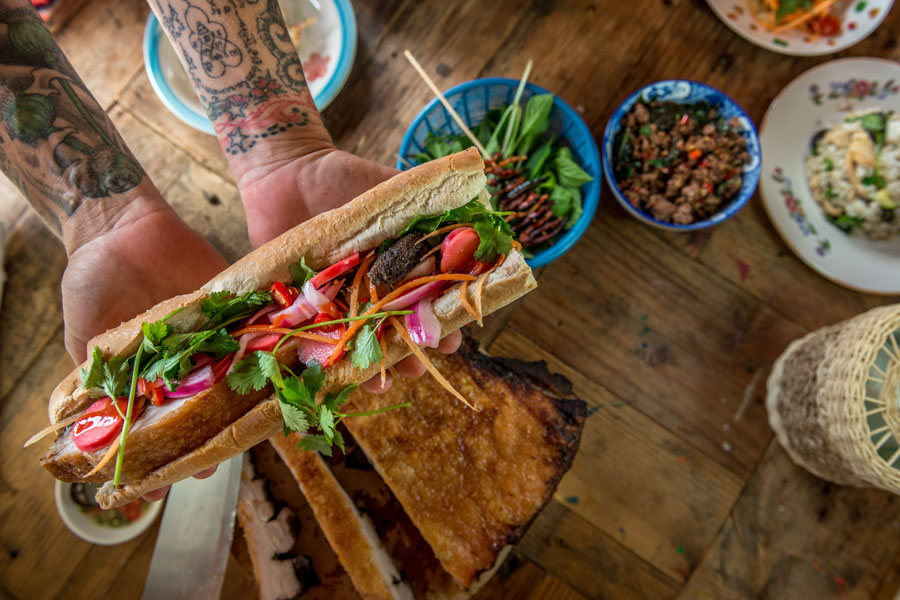 Lek Lek Thai Food
Food…I love it!! …and food photography too! Between my phographics adventures above and under the sea, I also take the opportunity to photograph food! The last photoshooting was for Lek Lek Thai Food.
All rights reserved © Lorenzo Mittiga